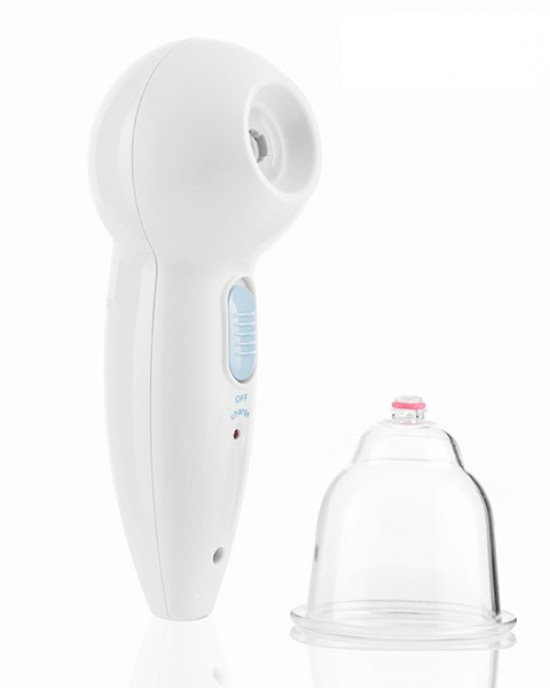 New

Vacuum therapy anticellulitis device
One of the best solutions for cellulite treatment.
This vacuum therapy can reduce the cellulite with simultaneous massage and suction movements. The skin regains elasticity, smoothness and reduces the sings of aging.
Advantages:
- you can remove the body fat and eliminate toxins
- it can activate the circulation and the lymphatic system
- it strenghten, shape, stimulate the muscles and skin
- it strenghten, tone and smooth the skin
Features:
- material: ABS
- easy to handle
- practical
- suitable for: hips, buttocks, arms, abdomen, feet
- max. daily use: 5-10 minutes
- adjustable intensity
- rechargeable
- voltage: 100-240 V, 50-60 Hz
Contents of the package:
- anti cellulite device
- suction capsule with double roller: thigh, abdomen, hip, buttocks
- suction capsule with a roller: arms, calf
Before use:
- Lubricate the desired body part with citrus oil. For the best results use cellulite cream.
Important informations:
Place of origin: own product
We provide a one-year manufacturer's and replacement warranty from the date of purchase for this product.
If you are dissatisfied and the item were purchased within 15 days, we will issue you the full refund.
If your ordered product fails, contact us with confidence, because we have a full-service background.
Delivery time: 1-3 days (if the ordered product is not in stock, our colleagues will call/text you and tell you the delivery time).
If you have any problems with the product, please contact us via e-mail at the following: info@wagnerhome.hu .
Stock:

In Stock

Model:

Vákuumterápiás anticellulitisz készülék

Weight:

0.50kg

SKU:

WH-VAKUUMTERAPIAS-ANTICELLULITISZ
Products Sold: 2
Product Views: 940